Collection:

Custom Signage & Trade Show Displays
Custom Signs
Stand out in a big, bold way with signage, trade show displays and more.
Shop our signage best sellers
These popular products are loved by customers – and help get the good word out.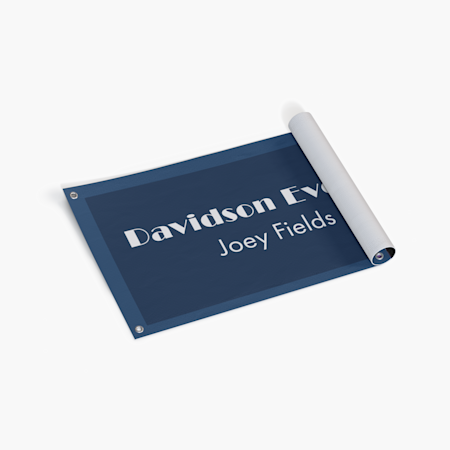 Banners
Full-color printing on vinyl, retractable, fabric or mesh.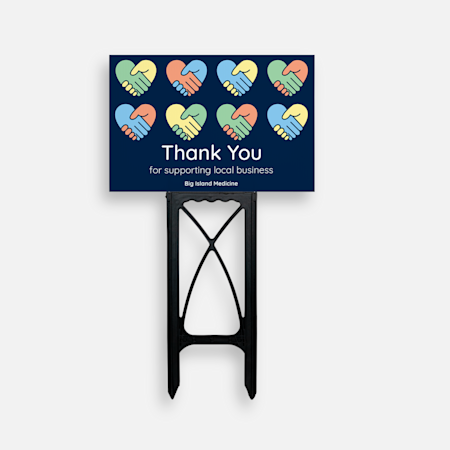 Yard Signs
Customizable front and back with 5 sizes and optional grommets.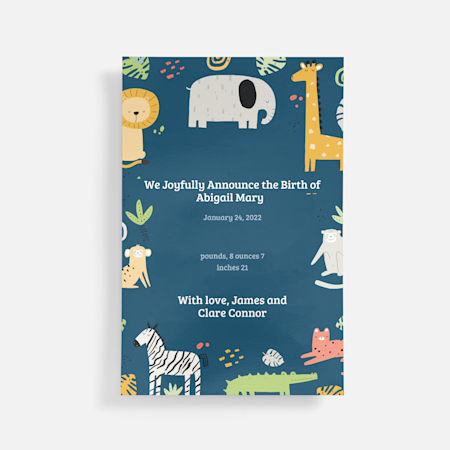 Custom Posters
8 sizes and 5 paper stocks. Best for windows or bulletins.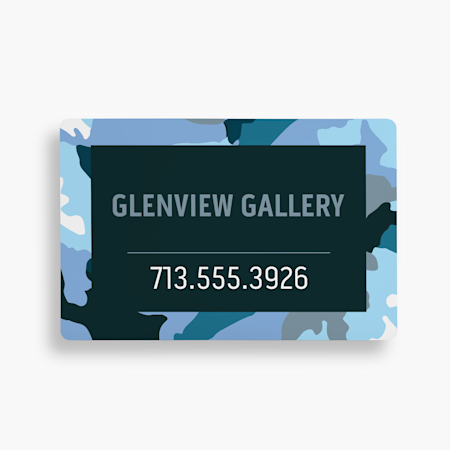 Car Magnets
Semi-permanent, magnetic hold. Durable and wind-tested.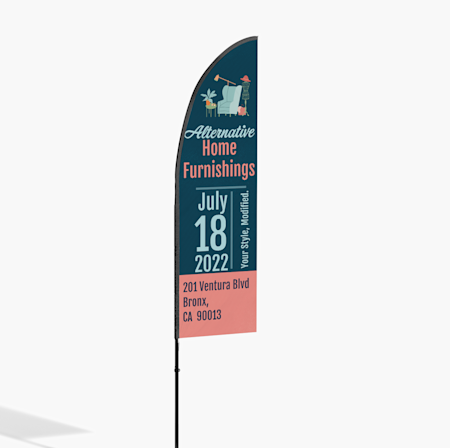 Flags
Durable and wind-tested with a variety of sizes, shapes and bases.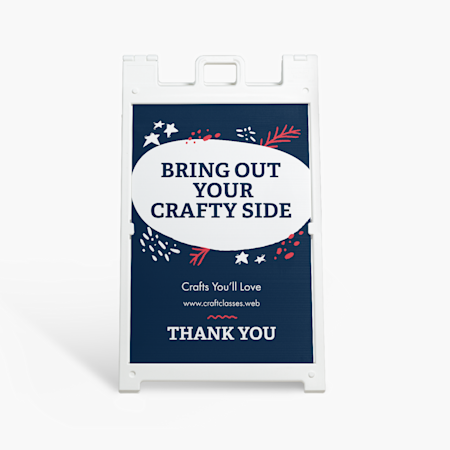 Signicades
Chip and rust-resistant frame that's great for all types of weather.
Event or tradeshow coming up?
Shop indoor and outdoor sign options like banners, tablecloths, tents and more.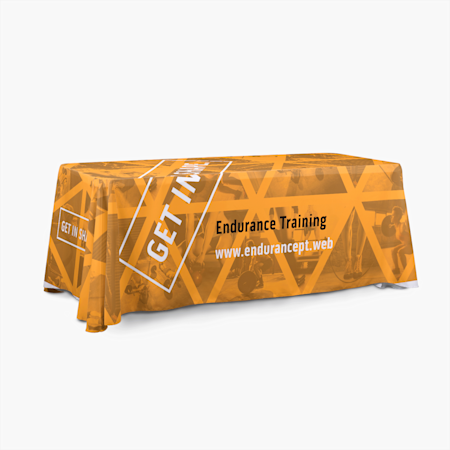 Tablecloths
Limited or all-over printing on machine-washable polyester.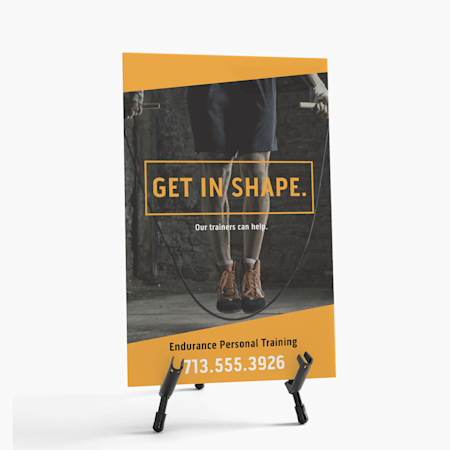 Foam Boards
Extra durable 5mm foam. Best for tradeshows and exhibitions.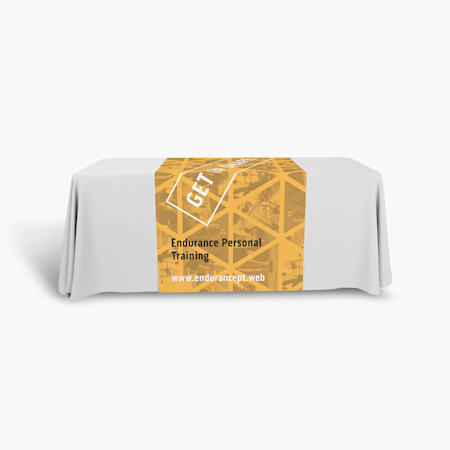 Table Runners
Full-colour printing on white fabric. Limited or all-over printing.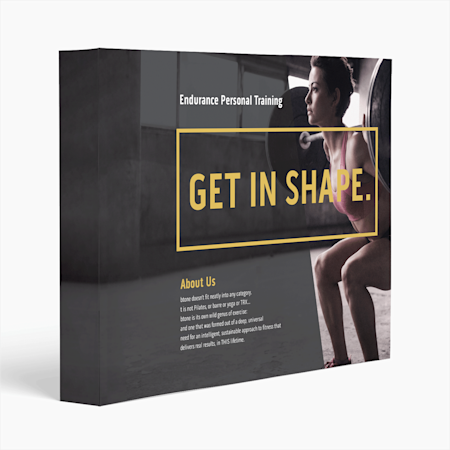 Pop-Up Displays
Reusable freestanding fabric backdrop. Wheeled case included.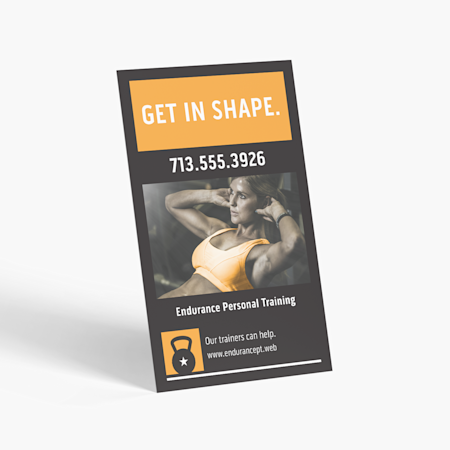 Floor Standups
Lightweight plastic with a matte finish and built-in stand.
1 starting at 
$90.00
$54.00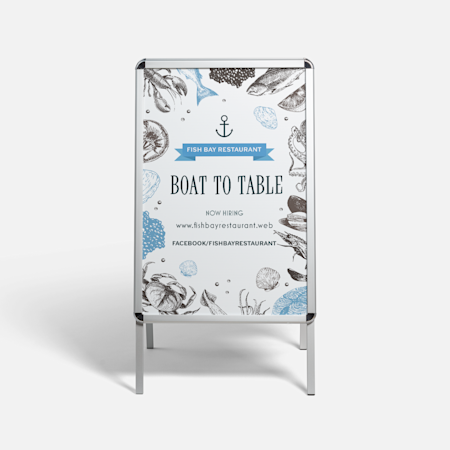 A-frame Signs
Sturdy yet lightweight with a foldable design and included insert.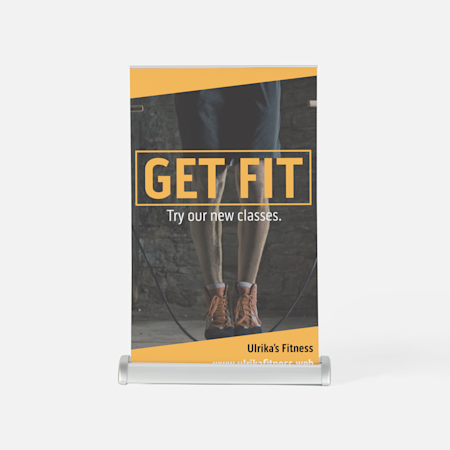 Tabletop Signs
Retractable or built-in stands. Pre-assembled for fast setup.
Vinyl Banners
13 or 15 oz vinyl. Grommet and reinforced edge options.
Signs for your car, window or floor.

Create head-turning business signage that captures attention.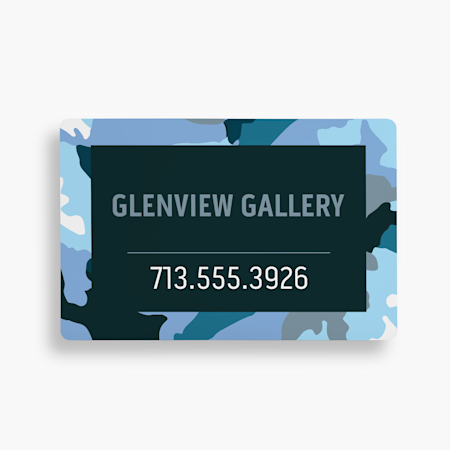 Car Magnets
Semi-permanent, magnetic hold. Durable and wind-tested.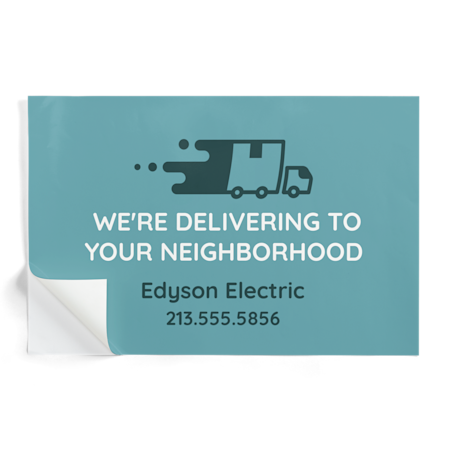 Car Door Decals
Long-lasting hold for your car door. Weather-and water-resistant.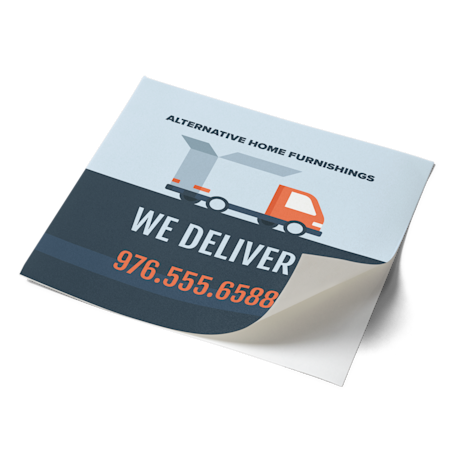 Car Window Decals
Water-resistant. Options for outside and inside car windows.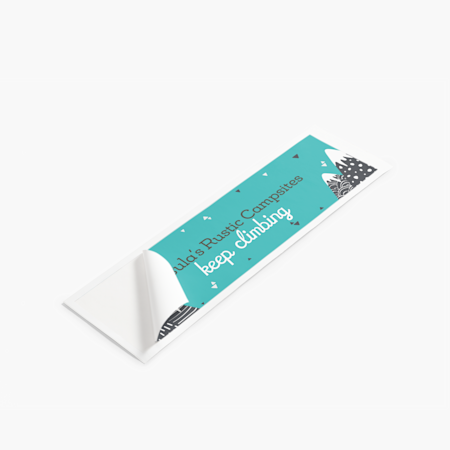 Bumper Stickers
Fade- and weather-resistant vinyl. Oval and rectangle shapes.
10 starting at 
$30.00
$18.00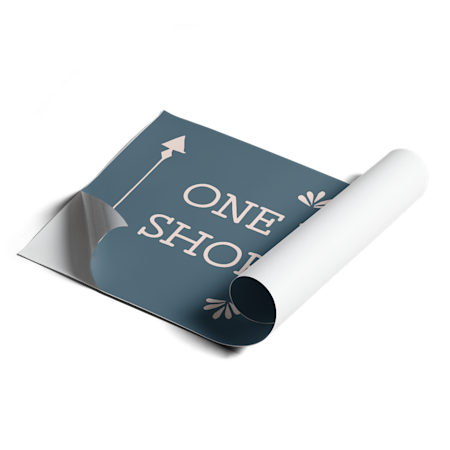 Custom Floor Decals
Durable, non-slip vinyl film. Stays put for up to 6 months.
Dress up your office walls.
Create custom signs to welcome customers, display art and help visitors find their way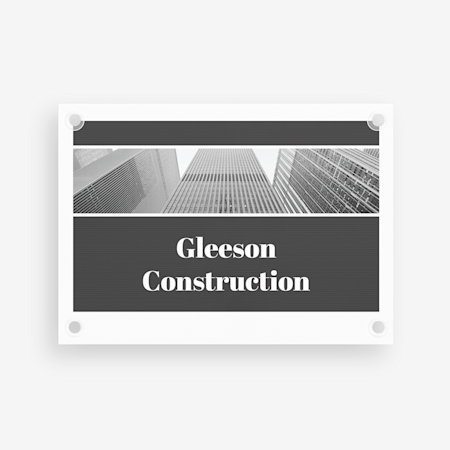 Plastic Signs
3mm weatherproof plastic. Drilled holes available for easy mounting.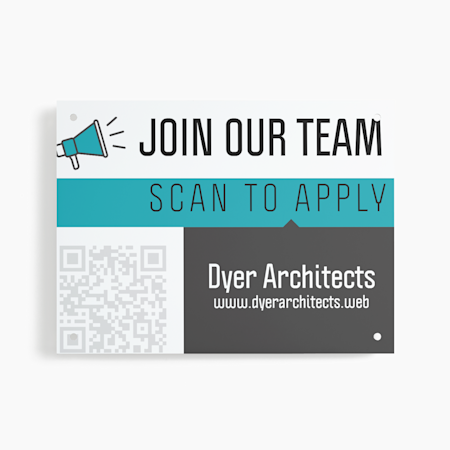 Metal Signs
2 sheets of rustproof, coated aluminum. Pre-drilled holes.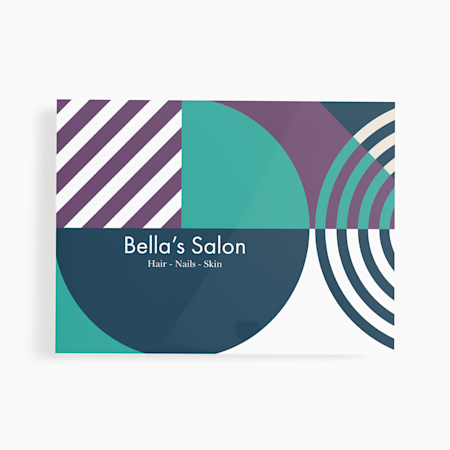 Acrylic Signs
Tough, glass-like acrylic with smooth beveled edges. 8 sizes.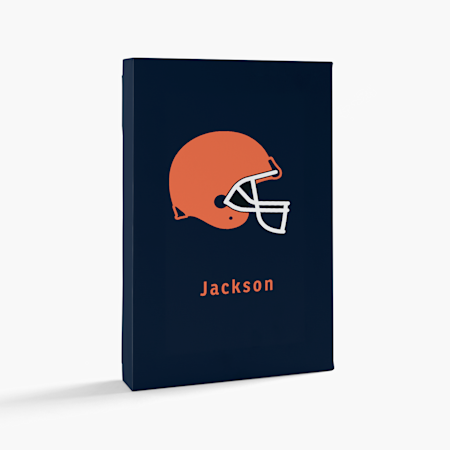 Canvas Signs
Built-in hangers with mounted or premium wood frame styles.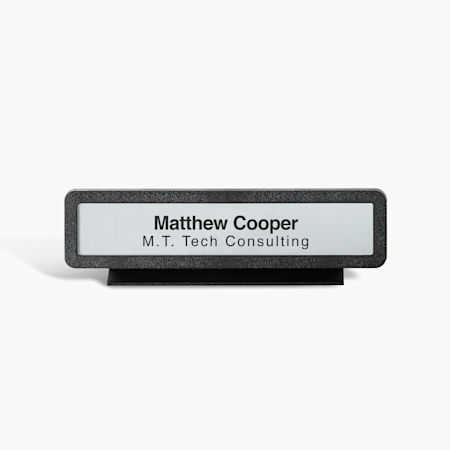 Desk Name Plates
Laser-engraved durable plastic with multiple text and plate colors.
Create custom business signage that customers can't miss (or resist).
Looking for ways to get your business noticed? Think big. Professional signs help cut through the noise in busy settings – whether you have a store on a bustling street or a booth at a trade show. That's why VistaPrint is ready with signage design options for a wide range of products, from custom posters to tablecloths to car signs and much more. We even have options for all the celebrations in your life – like posters for a baby shower, birthday banners and wedding yard signs.
Find the signage style that works best for you – we have a wide range of customizable options you can add your touchtoo. Or you can even use our easy design upload feature to print something you've created on your own. Either way, you'll have a personalized sign printed, shipped and delivered straight to you in as few as 3 days. And if you need help, our sign printing experts are standing by to help make the process as simple as possible every step of the way.
GET STARTED
CALL & SCHEDULE A PERSONAL DESIGN CONSULTATION 

800-735-2100
VIEW PROOFS & MAKE CHANGES IF NECESSARY

APPROVE FINAL DESIGN, CHECK OUT, RECEIVE PRODUCT
CALL TODAY & GET STARTED WTIH YOUR NEW MARKETING MATERIAL DESIGNS
800-735-2100